Friendsgiving is a great way to bring in the holidays! Don't let these cray-cray grocery prices stop you from celebrating Friendsgiving this year. There's a way to keep the good times rolling and experience less stress while on a budget, so call ya peeps and let them know its on like popcorn! We're even gonna spill the tea on DIY games that are sure to keep the fun vibes flowing!
Despite any financial constraints, Friendsgiving remains instrumental in providing support and fostering a sense of community for people who may feel isolated or separated from their families during the holiday season. Friendsgiving is a reminder  that you don't have to be alone during a time traditionally centered around family gatherings. By emphasizing the spirit of togetherness and gratitude, Friendsgiving enables individuals to create their own familial bonds and celebrate the warmth of companionship even in the absence of blood relations. 
So, this is how you host a Friendsgiving without breaking the bank. First of all, put a list together of all the dishes your friends are good at making, this way you can create a flavorful potluck experience to ensure everything is bussin! Don't let ya friends recommend a dish that you haven't tried before, we ain't got time fa that! There will be no taste testing on the day of, FRFR!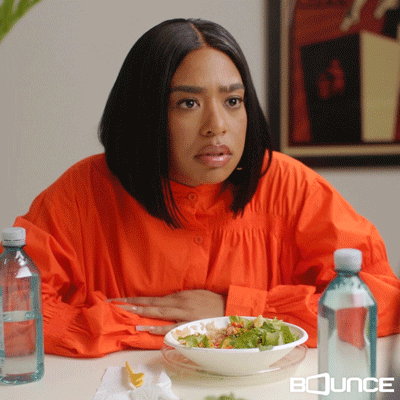 You are the hostess with the mostess, and should not be stressing on last minute errands. Don't sweat your hair out or break a nail doing the most. That's what the non-cooks are for, you know, the one's that's always asking if the food is ready every 5 minutes.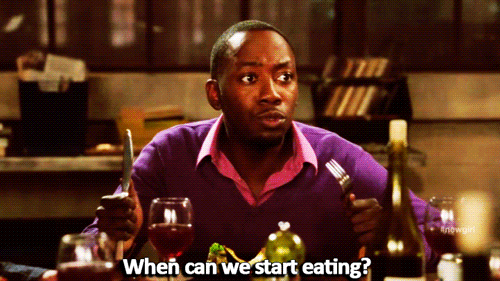 Keep them on call, have them grab the soda, dessert, water, ice, condiments, and whatever else you need or may have forgotten. Don't hesitate to send they a** back to the store if they buy them cheap plates instead of the heavy duty carry out plates with the food dividers. SMH, they know betta.. 
All you need is plastic cups for this fun game we named "Cups Up", a novelty game by Just Play Entertainment. It's always a classic hit! We played last year with my family and it was so fun and contagious, we couldn't stop playing! Place the cups upside down in a straight line on the floor. Try to be the first to grab the cup in front of you. The judge will shout out in no particular order, head, shoulders, knees, etc. in any variation and for as long as he wishes. The players must touch whatever body part that the judge says. When the judge finally yells "cup", the players race to grab the cup! The players who didn't grab the cup is out of the game. Continue playing the game until there is one winner. Try our drinking version "Turn Up Cups Up" During every round, the person that doesn't grab a cup has to grab a drink!
These trending color block parties are so much fun, add a burst of creativity and excitement into your gathering! It's a fresh twist on the traditional celebration, sparking conversations and fostering a fun, collaborative vibe among friends. With vivid color themes setting the tone, it's an opportunity to create unforgettable memories and unique photo moments that will make this years Friendsgiving truly stand out.
You can find a bunch of other DIY games via youtube, by looking up "Minute to Win it Games" some of our highly recommended picks are: Face The Cookie, Junk in the Trunk, Separation Anxiety and Hanky Panky.
Just Play Entertainment offers cost-effective party games. We feature dope party games made for the culture. Wait, there's more! Check out the Black Game Night Subscription boxes to keep the fun on repeat. Choose from hip hop inspired accessories to compliment your game night and get free tickets to an upcoming game night in Chicago, Atlanta or Nashville, plus a free "Is You Drunk" shot glass!  
If you're the type that don't even wanna worry about hosting games, we feel you! Just Play Entertainment will bring the fun to you. Enjoy a hassle-free game night and spend quality time with your loved ones as we handle the entertainment. Friendsgiving Game Night includes 5 of our most popular gameshows for 2 hours. Save $100 off, Now only $350. Offer ends soon! Click the link to schedule. 
Now you got all the free game to make your Friendsgiving a fun and affordable experience to remember! We wish you a happy and safe holiday, don't forget to recruit the little dishwashing champs to 'buss them suds' and earn their honorary chef badges! Be sure to post your pics and videos with #justplayallday Leggo!