GAME FACES READY!
COVID FRIENDLY
WIN PRIZES
VIRTUAL GAMES
WELCOME TO JUST PLAY!
We are a card game production company that hosts fun-filled events showcasing various game shows for families, friends, & corporate clients in Nashville, Chicago, & ATL.
We've been bringing people closer via fun & games since 2008! Just Play Ent. is your one-stop shop for all things fun!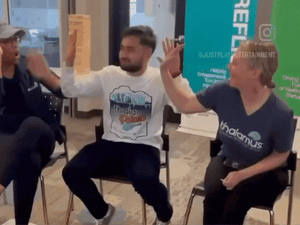 Subscribe to our newsletter
Promotions, new products and sales. Directly to your inbox.