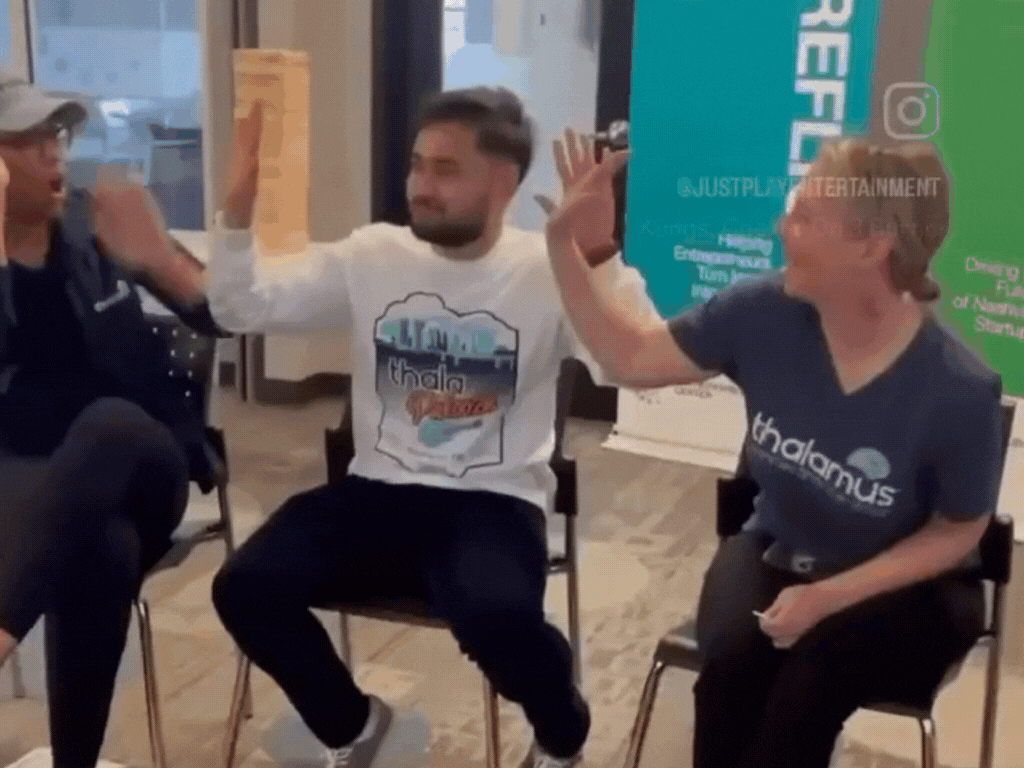 enhance collaboration, boost job satisfaction!
According to Gallup, just about one-third of the US workforce is engaged. 
Just Play's team building events help create a positive work environment where collaborative work can happen. Through icebreakers and other team-building activities, great teams can get to know each other better and develop healthy communication patterns, improving team collaboration, employee morale, and job satisfaction.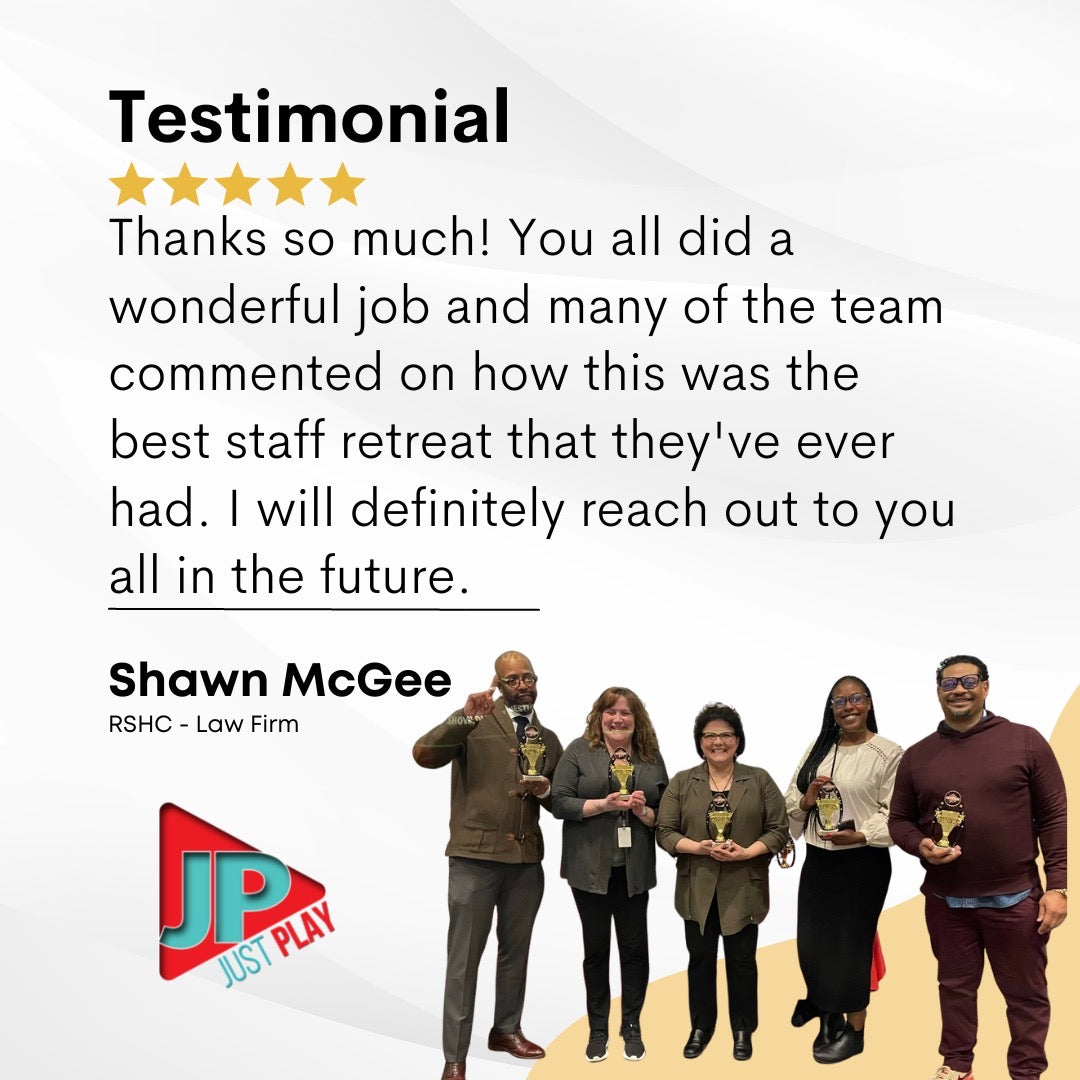 memorable team building success
A testament to the impactful experiences we create together.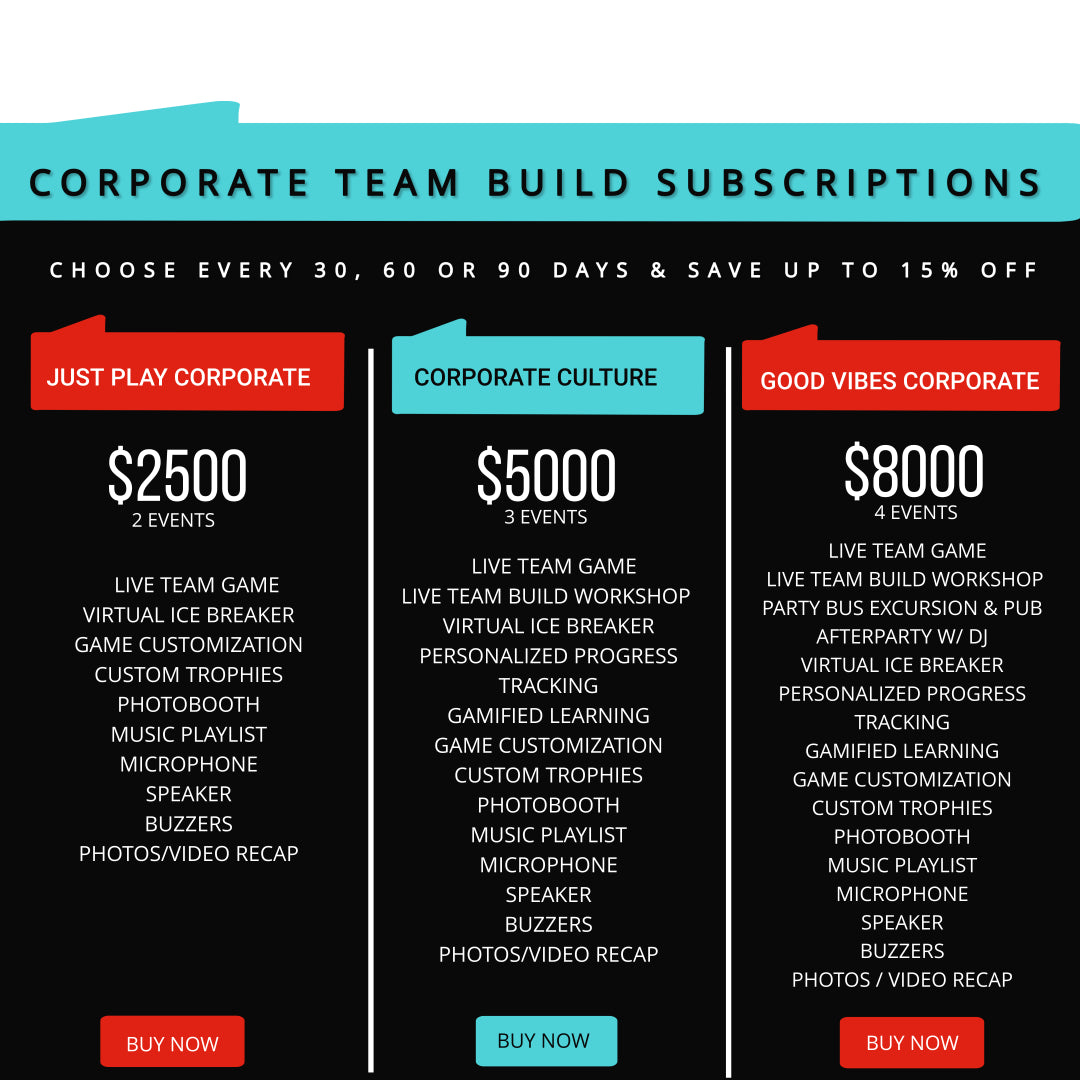 TEAM BUILD PACKAGES
Spark innovation and camaraderie within your team with our Corporate Team Build Subscriptions. Foster a dynamic work environment through engaging live team games, virtual icebreakers, and tailored team-building workshops. Click below for more information. 
MORE INFO
Customer service

info@justplayentertainment.com